French IV Summer Assignment
French IV is more of a focus on French and francophone culture and preparing for the AP Exam than French III. To get you off to a good start, your assignment over the summer is to watch a French movie from the list below. You will need to write an essay (at least 4 paragraphs) about the movie and create a vocabulary list of 20 words from/about the movie that you chose.



Movies to choose from:

Au Revoir les Enfants

La Belle et La Bete (Jacques Cocteau version)




PROMPT:
Répondez à la question en francais et des phrases complètes. N'utilisez pas google translate si vous voudriez le credit.

Imaginez que vous êtes le personnage (character) Belle de la Belle et la Bete ou Joseph de Au Revoir les Enfants. Auriez-vous la même reaction et réponse à l'intrigue (plot) de ces personnages? Expliquez votre reponse.


Due date: Wednesday, 8/29/12 (first week of school)
Powered by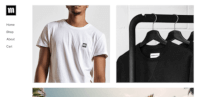 Create your own unique website with customizable templates.