A Québec!
This year's Spring Break tour is scheduled! March 9-14, 2014!
I like to take a yearly trip to Europe and/or French Canada (Quebec). Quebec was originally referred to as New France, and was under French control until 1763 (specifically the Treaty of Paris that ended the Seven Years War with England). We'll be visiting Montreal, the second largest French-speaking city in the world (1st is Paris) and Quebec City (often referred to as the most European city in North America). There's a lot of history and culture in Quebec, and the people are super friendly. This will be my fourth tour with this company and they are great to travel with. I've never had any issues with EF Tours or their domestic counterpart, Smithsonian Tours. This trip will be an amazing adventure since it will still be winter and there will be snow! Here's our tour's specific
website
. It has a day-by-day breakdown of what we'll be doing.
The trip has only 5 spots open!
If you're interested, sign up through the website asap! The deadline to sign up is September 30, 2013.
The trip costs $2,043 for students under 21 and $2,318 for adults. Payments can be made all at once, in periodic payments, or in a monthly installment plan. The costs include:
airfare

5 nights in hotels

all transportation costs

trip insurance




medical coverage

full-time tour director & bus drivers
director and bus driver tips
local guides
breakfast & dinner
entrance fees
If you want more information or want to receive updates about the trip click on the "Tell my teacher I'm interested" button above the green "Enroll on this tour" button. Or, you can always send me an email with any specific questions you may have.
Powered by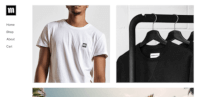 Create your own unique website with customizable templates.